Family. Food. Fun. Great ingredients for a wonderful life, and the ingredients by which Chef Stefano Tedeschi lives his life.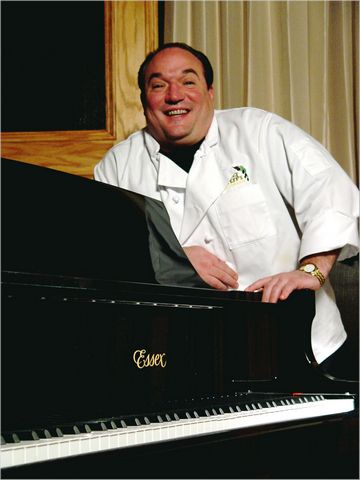 Known by many as The Sports Chef, and to others as Chef Steff, he was the first American to earn one of the highest distinctions a culinary professional can receive – Escoffier Chef, an international organization based in Nice, France, dedicated to recognizing and promoting culinary excellence.
And while his culinary excellence is evident in every dish he cooks, it's the combination of his touch in the kitchen and electrifying personality that truly separates him from the rest. Most comfortable around celebrities and stars from the world of sports, The Sports Chef has been known to rub elbows with the likes of Jerome Bettis, Bill Cowher, Doc Rivers, James Gandolfini, Giovanni Ribisi, and others; and cook, talk, and have fun while preparing dishes that leaves everyone wanting more.
Most comfortable behind a mic and in front of a camera, The Sports Chef has also found himself cooking for a wide-range of superstars on such shows as Fox's "The Best Damn Sports Show Period", ESPN's "Sunday NFL Countdown", and The Food Network's "Food Finds". During his time in Pittsburgh, The Sports Chef also hosted a weekly television program on UPN, "Food and Football" and could be heard regularly on the radio offering reviews of Pittsburgh's best food.
Come By and Eat.
7782 Winter Garden Vineland Rd
Suite # 140
Windermere, FL 34786
Or Call Ahead.
(407) 668-4745