You Haven't Had the Best Steak in Orlando Florida until You've Tried Stefano's Grill
If you haven't stopped in to Stefano's Grill to try one of their amazing hand-cut steaks, then you have yet to taste the best steak in Orlando. At this restaurant, every cut of meat is cut-to-order and will be of the highest quality in the country. Stefano's Grill is one of Restaurant Row's newest restaurants, opened by Chef Steff "The Sports Chef."
Chef Steff has been a trusted chef of many star sports figures and athletes, who have been intrigued and captivated by his noted expertise and reputation for excellence. He has been featured on such platforms as Fox, ESPN and The Food Network, and has been recognized as a delegate of L'Ordre International des Disciples d'Auguste Escoffier. Chef Steff can craft an exquisite meal which takes into account both nutritional balance and palate satisfaction and which is made with the healthiest, most organic ingredients.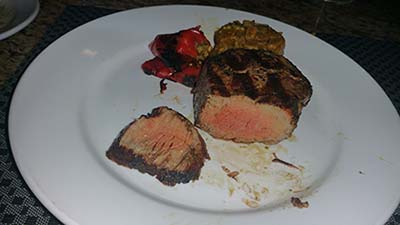 Chef Steff brings this nutritional awareness and practice to every dish on his menu, at Stefano's Grill. He treats his guests to fresh ingredients, including super-food vegetables grown organically, nutritious seafood and from-scratch foods such as flatbreads. He serves up Italian classics done well, as per his lineage and learning abroad in Italy, and he has an accommodating selection of gluten-free items. Nonetheless, when it comes to steak, Chef Steff has set the scene in his kitchen for preparation of the best steaks in Orlando.
Find the highest quality and most delicious steaks in Orlando at Stefano's Grill
At Stefano's Grill, guests can select from a great assortment of prime beef and it will be hand-cut just for them in Chef Steff's from-scratch kitchen. If you should desire a non-standard size or cut, the culinary masters at Stefano's Grill can make that cut happen for you. Their kitchen is designed for specialty hand-cut steak preparation, among other great possibilities such as the creation of gluten-free dishes and of flatbreads made in-house using imported Italian ingredients.
Why, you might ask, has Chef Steff made hand-cut Orlando steaks a focal point of his restaurant and menu? Why maintain a kitchen such as his, where guests can expect their steak to be cut-to-order and customizable?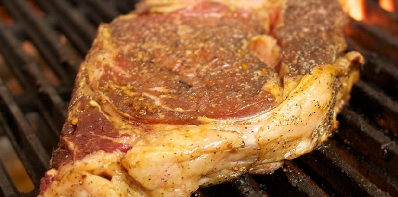 Chef Steff is not afraid to take on such a venture. He is one of the lucky chefs in the States who have had the opportunity to develop their skills in butchering and the deconstruction of meat. He acquired this training through work at a butcher shop abroad in Italy—his family's business. Nothing creates perfection and comfort quite like experience and practice. Few chefs have the opportunity to develop their skills with hands-on deconstruction, as such skills aren't targeted very closely in American culinary schools.
The best hand-cut steaks are waiting to be cut, at Stefano's Grill
Therefore, you can dine on the best Orlando steaks in whichever size fits your appetite at Stefano's Grill on Sand Lake in Dr. Phillips. It is a great steak restaurant close to International Drive and I-4. At Stefano's Grill, expect prime beef that is in the upper five percent for the nation. Chef Steff can only deliver such high quality, nothing less. Explore their hand-cut options, which vary based on ability, yet could include such cuts as Delmonico, Porterhouse, Bone-In Filet and Tomahawk.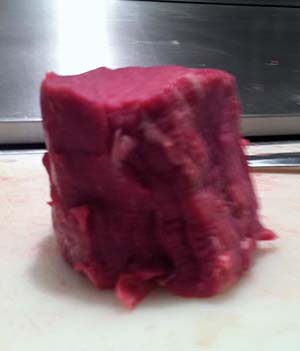 To learn more about the great possibilities which come with a from-scratch kitchen, visit stefanosgrill.com. You'll discover that Stefano's Grill has one of Orlando's best and most accommodating menus for gluten-free options. You'll also find that Chef Steff sets high standards for his ingredients, from imported flour to organic produce. Most importantly, though, you'll find that Stefano's Grill can satisfy any appetite for steak and hand-cut meats—from a filet, to lamb and veal chops, to porterhouses and tomahawks.
Pencil in dinner at Stefano's Grill—call (407) 668-4745
Make Stefano's Grill your Restaurant Row destination, this evening, and call them at (407) 668-4745 to make your reservation. You're sure to enjoy the best steak Orlando can conjure, hand-cut and expertly prepared from the moment that you place your order. Expect quality and health-conscious entrees and appetizers, created with the philosophy of food as fuel for the body. The Sports Chef has brought his superb talent to Orlando and this is a dining opportunity not to be missed.